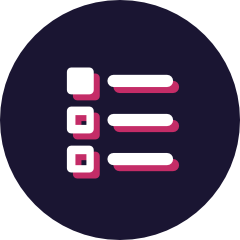 Find What Fits Your Needs
Choose from over 1,000 grocery items, bundles or a one-click recipe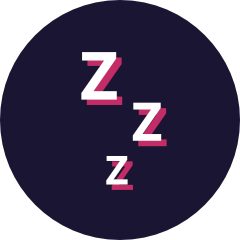 Order Anytime Delivered Tomorrow Before 6am
Your order is FREE if it's not delivered to your door by 6am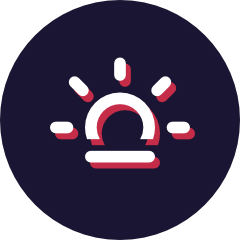 Place Bins, Bags and Ice Packs Outside
They will be removed each afternoon
2. Prepared & packed at night
Frequently Asked Questions
What Is Your Fresh Fruit Guarantee?
We guarantee fresh fruit that matches the description below or we'll replace it for free.
Apples: Crisp skin that is firm to the touch without wrinkles or cuts. Our apples will last 5 – 6 days if left on the counter of 4 – 5 weeks if refrigerated.
Avocados: Give slightly to gentle pressure when applied to the skin.
Bananas: A small amount of green around the ends of the banana so that they will last for 4 – 5 days. When the temperature drops below 42F we deliver bananas with more green due to cold temperatures speeding up the ripening process.
Grapes: Healthy shade of skin color with a green and flexible stem.
Grapefruit: Tight and plumb as if about to burst with a generally smooth skin.
Lemons: Bright yellow skin with a detectable scent.
Lime: Vibrant green and firm when gently squeezed.
Oranges: Firm, smooth and heavy for its size.
Pineapple: Vibrant colors with green leaves in the crown and a body that is firm to a gentle touch.
Peaches: Pleasant aroma with a weak to the touch shoulder (stem location) that does not give. Color while a great indicator of ripeness is not reliable since many peaches are partly shaded during growth.
Watermelon: When thumped on the underbelly the watermelon will have a hollow sound and ground splotches (where they rest on the ground) that are creamy yellow.
 
Do I Have To Answer The Door?
No way! EasyBins are delivered just like the paper, waiting for you when you wake.
Do You Ring the Doorbell/Knock?

No! Deliveries are fulfilled early, therefore we do not knock or ring the doorbell
Are You Coming To My City?
EasyBins is expanding to new cities in 2019.
Where do you think we should expand? Email Us Your Ideas Here
How Do You Decide What To Sell?
We sell nationally branded grocery items that people buy all the time.   In fact, if you discover we do not offer something you buy all the time let us know. We'll add it tonight!
What If My Bin Is Stolen?
We launched in October 2017 and delivered our bins from country clubs to governmental housing. Never has a bin been stolen.
In the unlikely event your bin is stolen we will replace it within 2 hours and refund 100% of the order.
Are There Additional Fees?

Statatory sales tax is added to every order based on your local sales tax rates.
Beyond sales tax we do not charge any additional fees.
 
You order, we package and deliver to your doorstep the next morning.
We operate in your city every night.
It's our goal to help make home cooking easier for all kinds of people, even those who don't have much free time or have never really done much home cooking before. We'd like to make the healthier and more budget friendly choice of home cooking easier for everyone!
What's Your Return Policy?
We will gladly return anything that is damaged, incorrect or if you feel a bundle was incorrectly represented on our site.
What If I Have a Question?

How Do I Submit a Recipe?

What Does "You Provide" Mean?
Many people already have common ingredients, such as water or salt, in their kitchen. For ingredients like these many home cooks prefer to use their own rather than purchase such items every time they want to cook. We make sure you know which items are provided by you and give you an option to add them to your order if you need them.
We currently operate in Fayetteville & Springdale Arkansas.
We are unable to deliver alcohol.